I used to post about deals and free stuff all the time.
These days with my older kids in sports and with me teaching all morning and everything else I have to do, I don't post like I used to.
However . . .
There's too much good stuff to not post today!
I am downloading free Thanksgiving printables from some great bloggers and thought I would share with you the fun finds I have discovered:
I'm also an affiliate for Crystal Paine's course,  15 Days to a Healthier You course , and this is crazy!! For 24 hours, it is only $5.
Crystal did this course as a live video series on Facebook back in January. It had such an overwhelming response, that she has re-done the videos and it is now a full-length course.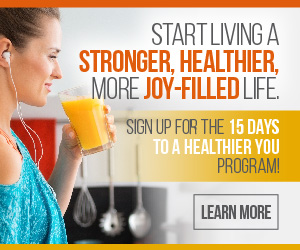 On Thursday, the price will be $10, and on Friday, the price will go up to $15. That's still a good deal, but why wait two days and pay ten more dollars? Plus, there is a money-back guarantee. Crystal offers a 7-day money back guarantee, so if for any reason, you find that this course doesn't live up to all of your expectations for it, her company is happy to refund you your purchase price — no questions asked!
Go –> HERE <– to get 15 Days to a Healthier You for only $5!
I just bought it, so I'm going to go through it too. If you buy through my link (or anyone else's), let me know! we can get in a Facebook group and  encourage each other to have a healthier year and to stay strong!
I have looked at the 103 page downloadable course booklet, and it is like Crystal's books. It is well-written content that is real and personal with projects that finish up each of the 15 days' readings. Come join me! $5 is equal to one Starbucks coffee, less than one movie ticket, and less than one lunch out. You have nothing to lose, and a healthier you to gain!
Come back for a new BIG giveaway!!